Ted Stevens Center Leaders:
Senior Advisor for Arctic Security Affairs: Randy "Church" Kee, Maj Gen USAF (Ret), Former Executive Director, Arctic Domain Awareness Center, University of Alaska and Former Commissioner, U.S. Arctic Research Commission.
Deputy Advisor for Arctic Security Affairs: Craig L. Fleener, Former Senior Arctic Advisor for the State of Alaska to the U.S. Federal Government, Former Deputy Commissioner, State of Alaska Department of Natural Resources, and Gwinch'in Tribal Leader to the Arctic Council.
Dean of the School of Arctic & Climate Studies: Mathew Bell Jr.
Associate Director for Research & Analysis: TBD
Associate Director for Engagement/Outreach: TBD
Associate Director for Support Functions: TBD
Unified Command Program Associate Director/Representative: TBD
Center Faculty, Staff and TSC International Advisory Committee: TBD and To Be Announced.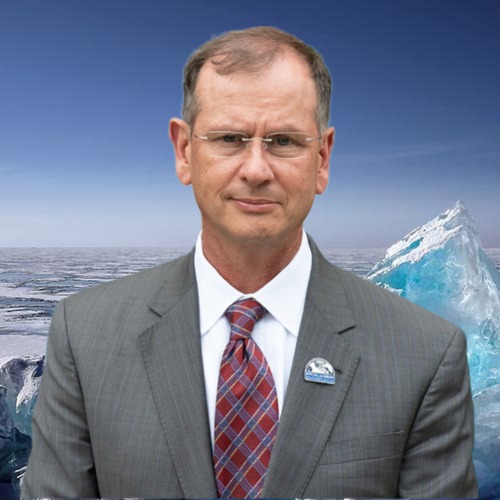 Randy "Church" Kee
TSC Senior Advisor, Arctic Security Affairs, Maj Gen, USAF (Ret)
Maj Gen Randy "Church" Kee, United States Air Force (ret) serves as the Senior Advisor, Arctic Security Affairs, to assist with establishing the Ted Stevens Center for Arctic Security Studies, the Department of Defense's sixth and newest regional center and is being established in Anchorage Alaska.
Kee is responsible for supporting the establishment and early operations of the new DoD institution, with the mission to engage in regional and global security issues through research, communication, and education. The goal of the center is to build strong, sustainable, international networks of security leaders to advance U.S. national security priorities in the Arctic region. Kee will also work with partner nations to ensure a stable, rules-based order in the Arctic that will benefit the United States and all Arctic nations.
In 2020, the President of the U.S. appointed Kee as a Commissioner to the U.S. Arctic Research Commission, and from 4 January 2016 to 22 August 2021 he served as the Executive Director of the Arctic Domain Awareness Center, a U.S. Department of Homeland Security (DHS) Center of Excellence in Maritime Research, hosted by the University of Alaska. During his tenure in leading ADAC, DHS Science and Technology Office of University Programs, U.S. Coast Guard and the U.S. Arctic Research Community recognized the Center for contributions to "operator relevant" Arctic science and technology innovations, education and convergence events specifically oriented to address the challenges and to "enable the decision maker" in Arctic maritime crisis response.
In volunteer "pro-bono" capacities, Kee serves a Global Fellow of the Woodrow Wilson Polar Institute; Network member of the Canadian Hosted North American and Arctic Defense and Security Network; he is the designated U.S. lead for a technology working group hosted by the Chief of Naval Research in support of the International Cooperative Engagement Program for Polar Research; and serves as the Co-chair of the Alaska Civilian Armed Services Team, a State of Alaska Advisory Board to the Governor.
During his 30-year military career, Kee led at the squadron, group, wing, and Air Operations Center levels. General Kee's staff assignments include U.S. Transportation Command, Headquarters USAF, and the U.S. Joint Staff in both Operations plus Strategic Plans and Policy Directorates. While in uniform he contributed to U.S. Arctic Strategy, supported domain awareness technology development, and Defense Support to Arctic crisis response. He culminated his military service as Director of Strategy, Policy, Planning and Capabilities for U.S. European Command (ECJ5/8) in Stuttgart, Germany.
His USAF Biography is available at: www.af.mil/AboutUs/Biographies/Display/tabid/225/Article/108465/major-general-randya-kee.aspx.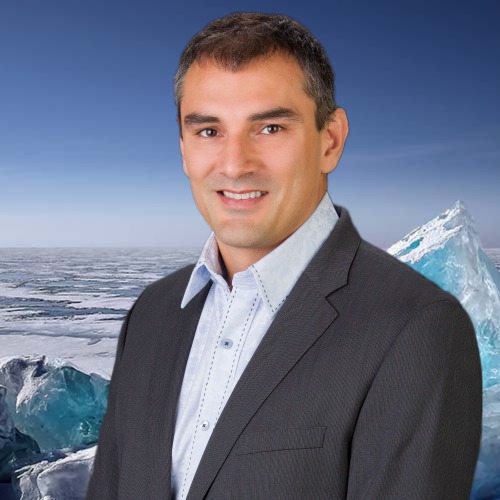 Craig L. Fleener
TSC Deputy Advisor, Arctic Security Affairs, Lt Col, Alaska National Guard
Mr. Craig Fleener serves as the Deputy Advisor and Chief of Staff, Arctic Security Affairs, Defense Security Cooperation Agency, at the Ted Stevens Center for Arctic Security Studies. In addition to his duties at the Stevens Center, Craig serves in a traditional guardsman role with the Alaska Air National Guard.
Craig was born and raised in Alaska. He's from Fort Yukon, a small town on the north bank of the Yukon River, 8-miles above the Arctic Circle in northeastern interior, Alaska near the Yukon, Canada border.
He has a 35-year military career where he began as an enlisted US Marine from 1986-1990. He transitioned to the Alaska Air National Guard in 1991 where he still serves today. He received his US Air Force commission in 2001 from the Academy of Military Sciences. He has served as a supply warehouseman, a .50 caliber machine gunner, a KC-135 air refueling aircraft crew chief, maintenance controller, and maintenance officer. Craig has participated in active deployed service in the U.S. Central Command region. He currently holds the rank of Lt Col serving in the Alaska Air National Guard as an intelligence officer with the 176 Airlift Wing at Joint Base Elmendorf-Richardson, Alaska. Most recently, he served on active duty for 16 months as the Chief of Staff and Arctic Cell Deputy to the Eleventh Air Force commander.
In his civilian career he served his community and tribe as a wildland fire fighter, wildlife biologist, climate researcher, and Director of a regional tribal non-profit providing healthcare, education, and natural resources management services. His duties include serving in elected office.
Craig was active as a Permanent Participant of the Arctic Council as a the International Co-chair of the Gwich'in Council International, one of the six internationally recognized Arctic indigenous groups. The Arctic Council is the leading intergovernmental forum promoting cooperation in the Arctic. The Gwich'in Council International (GCI) is a non-profit organization that represents Gwich'in in Alaska, United States and the Yukon and Northwest Territories in Canada.
Mr. Fleener has served for three different governors of Alaska as the Director of the Division of Subsistence, Deputy Commissioner of the Department of Fish and Game, and as an appointed cabinet member responsible for Arctic Policy and Director of State and Federal Relations where he also served as third in line of succession for governor.
Craig has also worked in and has a passion for economic development with a focus on rural and tribal development, blue economy, and new opportunities for rural residents of the state. Recently he supported the advancement and construction of broadband throughout rural Alaska.
Craig joined the Ted Stevens Center as the Deputy Advisor for Arctic Security Affairs in January of 2022.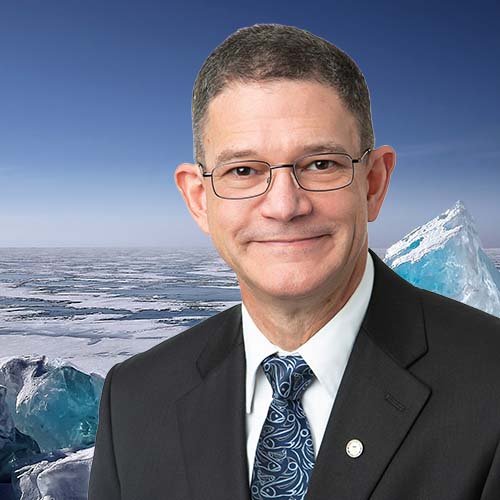 Matthew Bell Jr.
Dean, TSC School of Arctic and Climate Security Studies, RADM, USCG (Ret)
Rear Admiral (Ret.) Matthew T. Bell Jr. joined the Ted Stevens Center for Arctic Security Studies as Dean On 25 April 2022. He is responsible for the executive education program designed with the end goals of protecting the U.S. homeland, maintaining a favor-
able balance of power in the region, and promoting a shared approach to regional security and respect for the existing rules-based order.
Rear Admiral Matthew T. Bell Jr. retired from the U.S. Coast Guard in 2021, following 36 years of active duty service. He served his final assignment as Commander of the 17th Coast Guard District. He was responsible for Coast Guard operations throughout Alaska, the North Pacific Ocean, Arctic Ocean and Bering Sea. Duties included protecting life and property, enforcing federal laws and treaties, preserving living marine resources and promoting national security. Coast Guard's forces in Alaska totaled more than 2,500 active duty, reserve and civilian personnel, who employed 15 cutters, 52 boats, and 17 aircraft. Headquartered in Juneau, the District Commander provided operationally ready maritime forces to Coast Guard and Department of Defense Commanders for Coast Guard, joint, and interagency operations both domestically and internationally. Previously, Rear Adm. Bell served as Com-mander, Personnel Service Center in Washington, D.C. In this capacity, he was responsible for the execution of the Coast Guard's human resource policies by recruiting, accessing, assigning, developing careers, maintaining well-being, compensating, separating and retiring the nearly 45,000 members of the active duty and reserve workforce.
Rear Adm. Bell is designated a Permanent Cutterman with over 12 years of service afloat including command tours of CGC POINT DIVIDE in Newport Beach, California; CGC ALEX HALEY in Kodiak, Alaska; and CGC DOUGLAS MUNRO in Kodiak, Alaska. Much of his time at sea was spent patrolling the Pacific Ocean and Bering Sea executing many of the Coast Guard's missions to include counter-drug and fisheries law enforcement, search and rescue, ports and waterways security, and military defense operations.
Between sea duty tours, Rear Adm. Bell specialized in operations management. He served tours of duty as Chief of Staff, Chief of Response, and Cutter Forces Management, U.S. Coast Guard Pacific Area, Alameda, California; Chief of Response, Eleventh Coast Guard District, Alameda, California; and Administration Officer, Coast Guard Group New Orleans, Louisiana. In 2008, he was assigned to Commander Task Group 55.6, Manama, Bahrain as Commodore, Patrol Forces Southwest Asia. In this role he was supporting commander to U.S. Naval Central Command/U.S. Fifth Fleet/Combined Maritime Forces for Maritime Security Opera-tions, Maritime Interdiction Operations and Critical Infrastructure Protection in support of Operations Enduring Freedom and Iraqi Freedom. Six U.S. Coast Guard 110 foot Island Class Patrol Boats and five U.S. Navy 179 foot Patrol Coastals were assigned to the task group conducting patrols throughout the Arabian Gulf.
Throughout his career, he refined his experience in training and education as Leadership Instructor at Officer Candidate School in Yorktown, Virginia, Chemistry Instructor at the Coast Guard Academy in New London, Connecticut, Internist for the Space Life
Sciences Training Program at Kennedy Space Center, Aide to the Superintendent of the Coast Guard Academy and Section Chief of Nautical Science at the Coast Guard Academy.
Rear Adm. Bell is a 1984 graduate from Northern Arizona University in Flagstaff, Arizona, earning a Bachelor of Science in Chem-istry. He entered the Coast Guard in 1985 through Recruit Training Center, Cape May, New Jersey and received his commission in 1986 upon graduation from Officer Candidate School, Yorktown, Virginia. He holds a Master of Science in Chemistry awarded by Northern Arizona University and is a graduate of Harvard University, National Preparedness Leadership Initiative.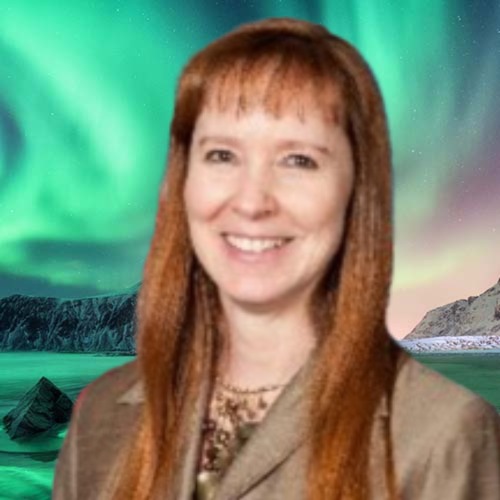 Linda K. Denning
TSC Administrator for Support Functions
Linda Denning has been part of the Department of Defense's Regional Center enterprise since 1999, and after more than 23 years at the William J Perry Center for Hemispheric Defense Studies, she brings longstanding knowledge of Department of Defense and Regional Center policies and practices to assist with the establishment of the newest Regional Center, the Ted Stevens Center for Arctic Security Studies. In her role as Associate Director of Support Functions, undertaken in May 2022, she oversees human resources, budget, travel, information technology, contracting and facilities, as well as the admissions program.
Ms. Denning began at the William J Perry Center in January 1999 as Student Services Coordinator, then moved to Operations in 2008, where she had responsibility for the successful execution of courses, seminars, workshops and symposia for senior defense and security officials from Latin America and the Caribbean, managing all areas of administrative, operational and contracting support. In her last position, Chief of Operations and Student Affairs, she oversaw all operational aspects of the William J Perry Center, as well as admissions and contracting.
Prior to her service in the Regional Center enterprise, Ms. Denning was a linguist and intelligence analyst at the Drug Enforcement Administration, and she served in Military Intelligence in the United States Army. She is fluent in Spanish and conversant in Portuguese and Russian. She holds degrees in International Relations and Economics from the University of California, Davis, and in Computer Science from Mary Washington University. She also holds a Master's Certificate in Federal Government Program Management from George Washington University.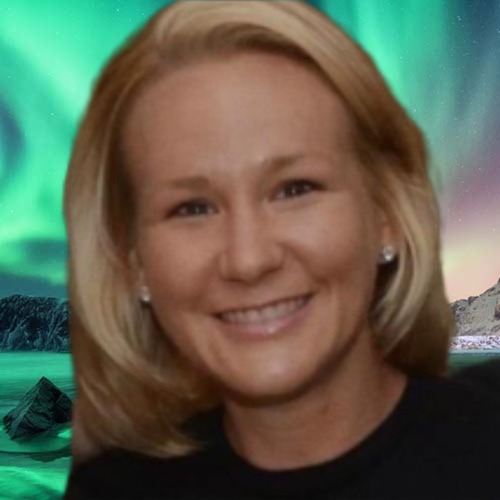 Sabrina Collins is the servicing HR Specialist for the Ted Stevens Center for Arctic Security Studies. She has 13 years of HR experience within various Department of Defense agencies. Mrs. Collins received her Bachelor's degree in Business Administration from the University of Ashford in 2011. She currently resides in Cheyenne, Wyoming with her active duty husband and twin boys.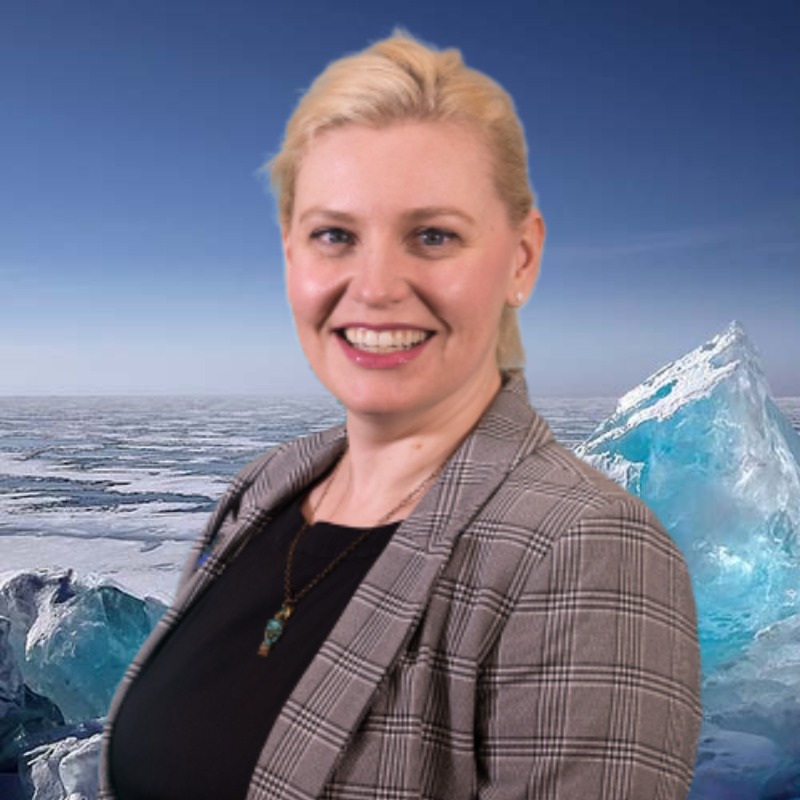 Kelsey "Doc Freeze" Frazier
TSC Research Associate for Operations Research Analysis
Kelsey Frazier is a lifelong Alaskan with a passion for snow and ice. In her daily work, she pursues this passion as a Research Analyst focused on Operations for the Ted Stevens Center of Arctic Security Studies, a U.S. Department of Defense Research Center. Her role includes organizing Arctic-focused operational research programs, executing new research projects, and reporting on those findings in support of OSD(Policy), CCDR, and military service mission needs. Kelsey's formal training is in mechanical engineering, and her research focuses on thermal-fluid behavior impacted by extreme Arctic conditions, boundary layer structure, interactions and phenomena at the ocean and sea ice interface, and climate science in the Arctic region. When not engaged with research at work, Kelsey is finishing a Ph.D. in Engineering from the University of Alaska Fairbanks, where she investigates sea ice structure and models the complex subsurface of the ice. Her singular pursuit of all things snow and ice earned her the call sign "Doc Freeze," a badge of honor she aspires to live up to in her career.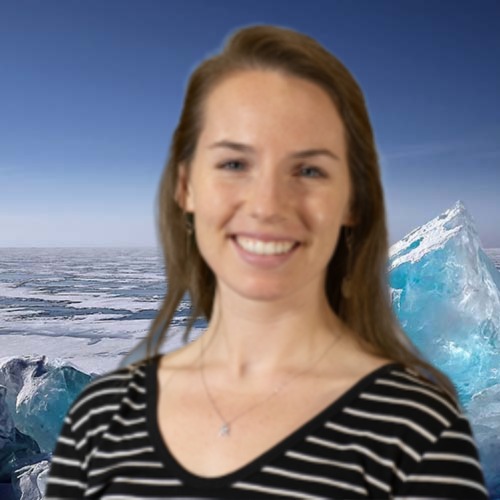 Elizabeth "Doc Wizard" Parry
TSC Research Associate for Arctic Awareness
Elizabeth "Ellee" Parry is a Research Analyst specializing in Arctic Awareness at the Ted Stevens Center for Arctic Security Studies. Ellee's research areas include One Health, health security, and the impacts of climate change on the interactions between humans, animals, and their shared environment in the Arctic. Ellee is also a current PhD student at the University of Alaska Fairbanks, where her research is focused on food security and One Health in Alaska. Prior to joining TSC, Ellee worked at the Arctic Domain Awareness Center (ADAC) as the Education & Administrative Manager. Ellee has an MSc. in Environment & Development from the University of Edinburgh, and a B.S. in Zoology from Colorado State University. A born and raised Alaskan, Ellee currently resides in Anchorage, Alaska, with her husband and two dogs.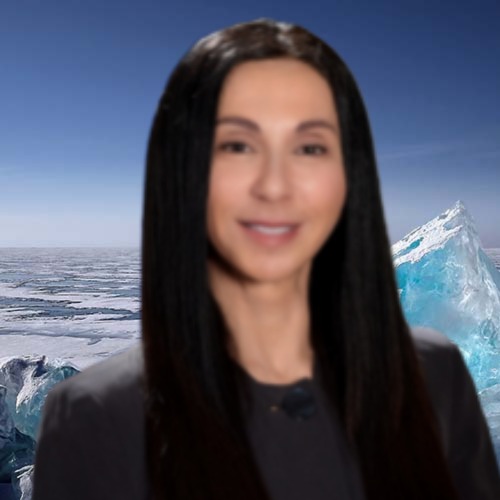 Dr. Lillian "Doc" Alessa
TSC Senior Scientist & Security Specialist
Dr. Lillian "Doc" Alessa is President's Professor at the University of Idaho and Affiliate Faculty with George Mason and Texas A&M universities. She is currently in split service as Lead, Special Programs and Senior Scientist with the Ted Stevens Center and Chief Scientist and Arctic Lead with U.S. Special Operations Command. Her federal service including as a Defense Intelligence Senior Level Special Adviser to the Office of the Director for National Intelligence, a Senior Arctic Advisor to the Pentagon and Deputy Chief of Global Strategies with the Department of Homeland Security. She has 30 years of Canadian and U.S. federal experience in the Arctic, cumulatively managing a $16 billion dollar portfolio that includes Canadian and U.S. service between Canadian Department of National Defense, Canadian Armed Forces, U.S. Department of Defense, and U.S. Department of Homeland Security, among others. She has dedicated her career to specializing in resilience science focused on national security, intelligence, and defense across interagency, intergovernmental, multinational and commercial sectors.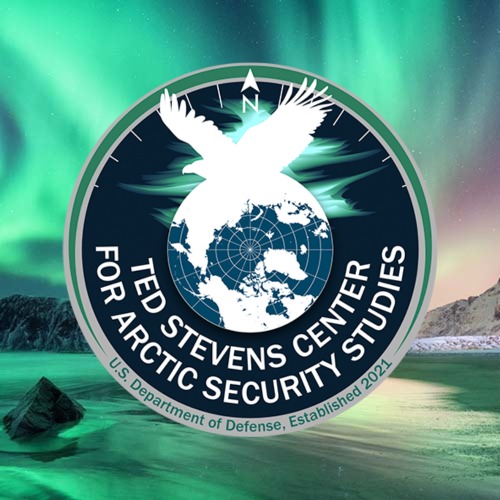 Terry "Lee" Grimsley
TSC Senior Budget Analyst
Mr. Lee Grimsley serves as the Budget Officer, at the Ted Stevens Center for Arctic Security Studies. Plans, organizes, and carries out annual multi-year budgeting projects. Responsible for planning, directing, reviewing, managing, and controlling of the budget planning, execution, evaluation and financial management functions and other duties assigned.
His twenty-year active Army career included serving in the NCO Corps of Infanty and Finance and Accounting with tours in Fort Greely, Alaska and 82nd Airborne, Fort Bragg, North Carolina. Mr. Grimsley is a 2012 graduate from Webster University, earning a Master of Business and a graduate of the University of South Carolina Cost Management Certification Course and has been serving in DOD comptrollership assignments since May 2005.
Lee has been volunteering as a Chaplain over the past twelve years, serving communities in disaster relief, fire, police, rescue, hospital, youth sports at the community, corps and regional leadership levels. He was recently presented the Go6vernor of Kentucky's highest award of, Kentucky Colonial, for his dedication and his team's community service and disaster relief support to Dawson Springs and Mayfield KY tornado victims and their families. Lee gives all credit for this award to his team. Teamwork makes the dream work!
Lee is married to his lovely wife of 21 years and enjoys Church and outdoor recreational sports with his daughters.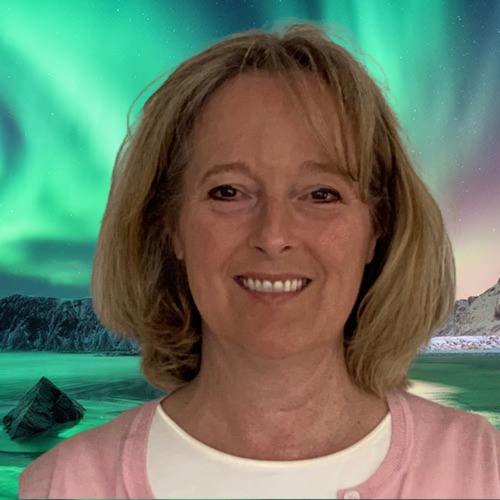 Lori L. Leffler
TSC Special Advisor to the Dean, School of Arctic and Climate Security Studies
Lori Leffler is a 2022 Alumnus of the National Defense University, Eisenhower School for National Defense and Resource Strategy, and holds a Master of Science in Strategic Resourcing. She is also a member of the Defense Senior Leadership Development Program 2021 Cohort. Lori joined the Ted Stevens Center (TSC) for Arctic Security Studies as the Special Advisor to the Dean and Defense Senior Leadership Development Fellow. In this position, she works to expand the role of the TSC, including the School of Arctic and Climate Studies, by enriching education opportunities and networking platforms for civilian and military security practitioners. Lori's work enhances the TSC's mission to provide security cooperation tools as a soft power while supporting the Department of Defense's work in the Arctic and advancing U.S National Security interests.
Lori has over thirty years of experience developing and implementing strategic visions and missions to lead national security and corporate senior management programs. Her experience includes quantitative and qualitative analysis, management studies, and reviews. Lori's extensive management and supervisory experience, along with her expertise in strategic planning, thinking, and communications, has provided her the foundation to make positive impacts as a civilian government employee and leader in corporate management.
Prior to joining the TSC, Lori held the position of Chief, Travel Programs, Defense Travel Management Office, within the Defense Human Resources Activity. In this capacity, Lori oversaw strategic enterprise-wide programs supporting over 2.8 million DoD personnel. Before joining the Department of Defense, she worked in the industry, holding key senior-level management positions. Lori's vast experience and insight are critical to the Department's implementation and management of sustainable programs supporting DoD stakeholders.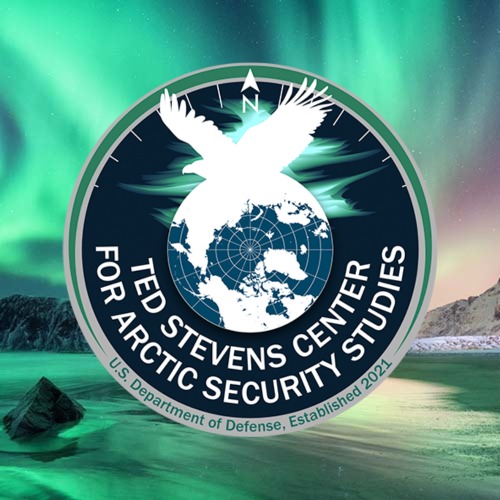 Matthew Schell
TSC Deputy Administrator for Research & Analysis, COL Alaska National Guard (Ret)
At its core, the Stevens Center is about people. The Center itself is formed around a core of personnel who collaborate and coordinate a network of people who advance a broad and multidiscipline community of Arctic Security specialists. This network operates both domestically in the US and internationally across the Arctic and includes collaborators from outside the Arctic region. The above are the senior personnel leading & guiding the TSC, and includes key staff, faculty and an International Advisory Committee.