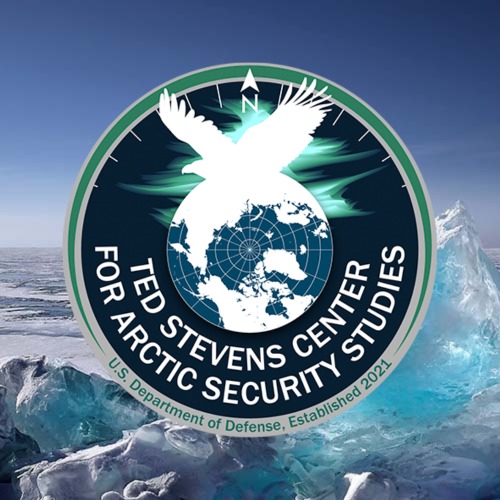 Dieter Bareihs
TSC/ACT-1 Contract Manager, Brig Gen, USAF (Ret)
Brig Gen Dieter "Deets" Bareihs, United States Air Force (Ret, is the Contract Manager for Advanced Concepts and Technologies, International LLC, in support of the Ted Stevens Center for Arctic Security Studies. He previously served as Deputy Director of the George C. Marshall European Center for Security Studies, after more than 29 years in the Air Force. While on active duty, Brig Gen (Ret) Bareihs was twice assigned to Eielson Air Force Base, North Pole, AK as F-16 pilot, then Commander of the 18th Fighter Squadron. As Director of Plans, Programs and Analysis for United States Air Forces in Europe and Air Forces Africa, he participated in the study which laid the foundation for the current Air Force Arctic Strategy.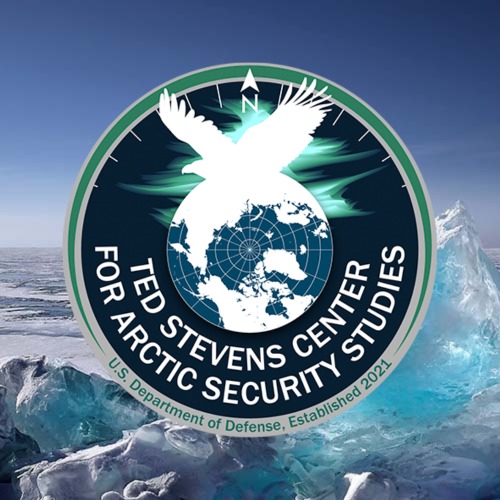 Joe Lunz
TSC/ACT-1 Office Manager & Travel Coordinator, Ted Stevens Center for Arctic Security Studies
Joseph Lunz is the Office Management and Travel Coordinator at the Ted Stevens Center for Arctic Security Studies (TSC). In this capacity, Joseph supports the Center's administrative and clerical operations. Prior to joining the TSC, Joseph worked in a variety of positions within the security operations sector, primarily focusing on international cooperative agreements. Joseph received both his bachelor's and master's degrees in International Relations from St. John's University. While in graduate school, his areas of focus were great power competition, U.S.-China relations, and nuclear politics. Joseph lives in Washington D.C. with his girlfriend and their three-legged cat, Dodger.
Jason "Olaf" Roe
TSC/ACT-1 Media and Comms Specialist, Petty Officer, USCG (Ret)
Jason "Olaf" Roe is the Media and Communications Specialist for the Ted Stevens Center. As part of the ACT1 team serving the Center, Mr. Roe provides graphic design, media, IT coordination, and web-design support. Prior to supporting the Ted Stevens Center, Mr. Roe served as the Associate Director and Senior Research Professional for the Arctic Domain Awareness Center (ADAC), a U.S. Department of Homeland Security (DHS) Center of Excellence in Arctic Maritime Research, hosted by the University of Alaska. During his tenure at ADAC, Mr. Roe assisted in the management of a nationwide network of research teams focused on a diverse range of Arctic issues including GIS systems, communications, underwater robotics, oil and ice modeling and detection, and pollution mitigation strategies. Mr. Roe retired from the U.S. Coast Guard in 2019 after 20 years of service, more than 10 of which involved operations planning of Search and Rescue (SAR), Maritime Environmental Response, and Maritime Law Enforcement operations in Alaska and the U.S. Arctic region.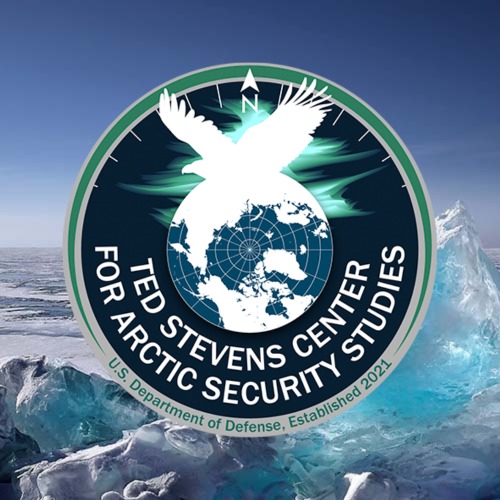 Christine Duprow
TSC/ACT-1 Training & Curriculum Developer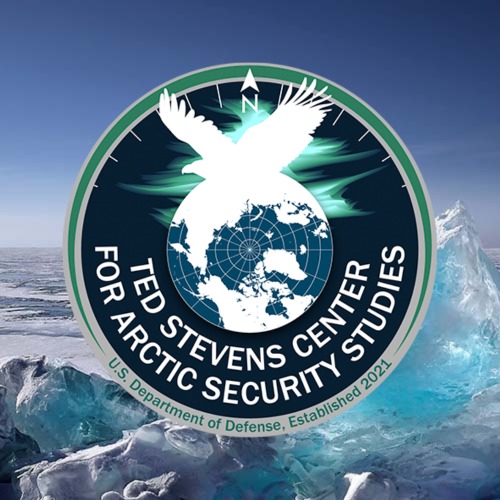 Beth Copes
TSC/ACT-1 Participants Program Manager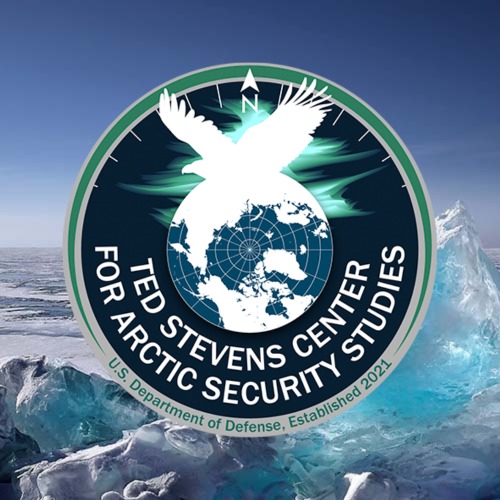 Joel Zamora
TSC/ACT-1 Executive Assistant, MSgt USAF (Ret)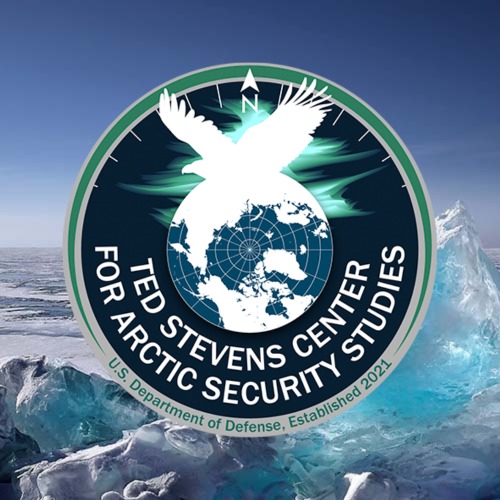 Tony Smith
TSC/ACT-1 Events Program Manager
Tony Smith is an Event Program Planning Manager with the Ted Stevens Center. He holds a BA in International Studies from American University (Class of 2017) and an MA in Security Studies from Georgetown University (Class of 2022). He is a former Army infantryman with the 1st Infantry Division and is now a US Army Reserve Engineer officer. He joined the TSC team after 18 months on Capitol Hill as the Military Legislative Assistant to Congressman Mike Gallagher (WI-08). While working for Rep. Gallagher, Tony helped design and write the Arctic Security Initiative that passed into law under the FY22 NDAA.
Dr. Kathryn Newton
TSC/ACT-1 Curriculum Developer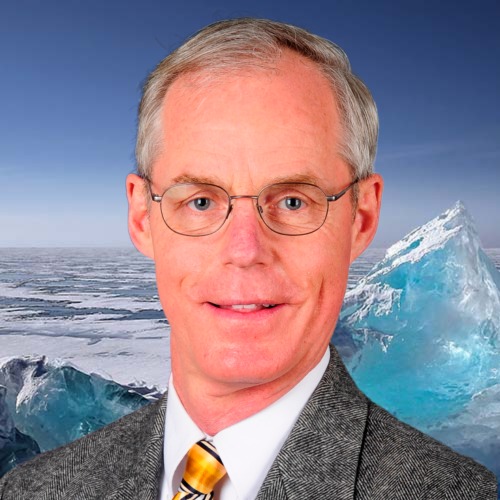 Dr. Rick Newton
TSC/ACT-1 Curriculum Developer, Lt Col Richard D. Newton, PhD, USAF (Ret)
Dr Rick Newton brings more than four decades of operational, educational, and publishing experience to the Ted Stevens Center for Arctic Security Studies. After graduation from the USAF Academy, he served for 22 years as an Air Force combat rescue and special operations helicopter pilot, combat aviation advisor, and strategic planner. He transitioned into international educational leadership upon his retirement from the Air Force, leading contractor support teams that designed, developed, and delivered joint, international, and multi-agency focused special operations curriculum for the US Army Command and General Staff College, the US Army School of Advanced Military Studies, the Joint Special Operations University, and NATO Special Operations School. Dr Newton also created and delivered focused short courses to international students in 19 NATO countries, and also in Africa, Latin America, and the Middle East. Since 2001, Dr Newton has been advising and directing international students' masters theses and helping new and budding authors learn to publish their ideas. Rick volunteers as the managing editor and occasional contributor to the Air Commando Journal, a peer-reviewed journal about Air Force special operations.
Rick's Arctic experience began with two years as the Chief of Stan/Eval in the USAF rescue squadron stationed at Keflavik, Iceland. Later, he served as the coach/advisor for the combined/joint special operations component leadership teams during NATO exercises COLD RESPONSE 2008 and 2012. In 2014, he was the Arctic planner for Special Operations Command North. Dr Newton is currently serving as an adjunct faculty member at the University of Alaska Fairbanks where he is the author of their European Perspectives on Arctic Security masters course. He is also the lead editor for Air University's special edition #2 of the Journal of Indo-Pacific Affairs focusing on Arctic security issues.
Dr Newton earned a Bachelor of Science in military history from the USAF Academy and holds a Master of Military Art and Science from the US Army School of Advanced Military Studies. In 2016, he was awarded a PhD from King's College London, where his research uncovered the heretofore unknown contributions of airmen to civil-military and constabulary operations in the Middle East between the World Wars.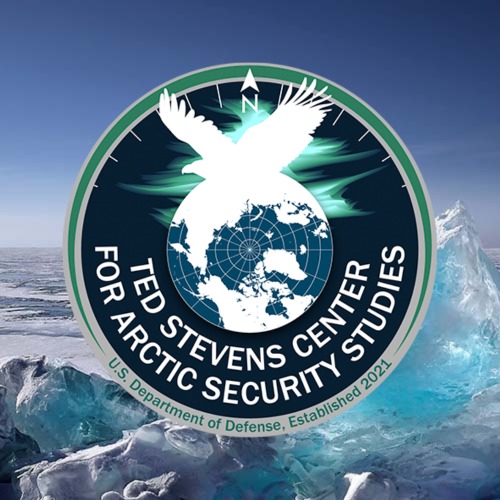 Dr. Kathryn Friedman
TSC/ACT-1 North American Arctic Policy Specialist, Ted Stevens Center for Arctic Security Studies, US Department of Defense
Kathryn Bryk Friedman is the North American Arctic Policy Advisor at the Ted Stevens Center for Arctic Security Studies and a Global Fellow at the Woodrow Wilson International Center for Scholars (Canada Institute). Friedman is a recognized foreign policy expert on North America, specifically the US-Canada relationship, with experience in security, borders, trade, migration, and transboundary water governance. Her strategic advice to senior-level government officials includes advising the US Embassy Ottawa; US Consulate General Toronto; Embassy of Canada to the United States; Canadian Consulate Generals New York, Chicago and Seattle; the Government of Northern Ireland; and the Cabinet Office of the United Kingdom. She also has worked with The Nature Conservancy and the Alliance for the Great Lakes on strategies for strengthening water diplomacy and governance.
Kathryn is an experienced negotiator, mediator and conflict resolution specialist, who has designed processes and led Track 1.5-4.0 diplomatic efforts. She currently is leading a Water Diplomacy 4.0 initiative in collaboration with the German Foreign Ministry and the German-American Fulbright Foundation. Kathryn also has served as a Fulbright Fellow (Germany) and an Abshire Inamori Fellow at the Center for Strategic and International Studies in Washington, DC. Kathryn is approached frequently to provide guest commentary in the media, including PBS, NPR, The Hill, CBC and Bloomberg News. Kathryn clerked for two appellate judges and is admitted to practice before the U.S. Supreme Court. She is a Leadership Circle member of Foreign Policy 4 America. Kathryn has a Ph.D. with a concentration in international relations and J.D., magna cum laude, with a concentration in international law.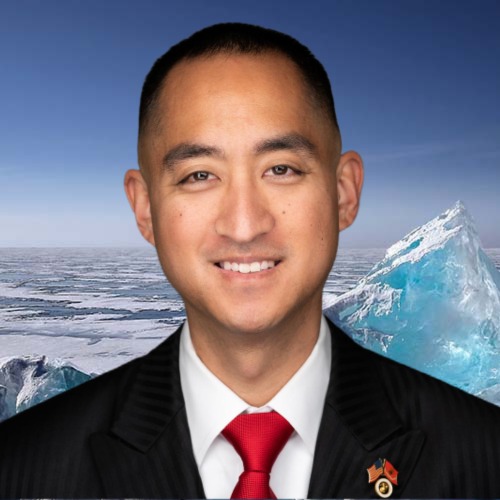 Matthew Wee
TSC/ACT-1 Senior Event Program Planner, Human Domain Solutions ACT-I, Ted Stevens Center for Arctic Security Studies
Matthew Philip Wee took care of Marines, traveled to foreign countries, and implemented procedures as a Personnel Administration, Training & Operations, and Security Cooperation/Foreign Affairs specialist. While in the Marine Corps, he was stationed in California, Bahrain, Germany, Burkina Faso, North Carolina, Washington D.C., and Virginia. He also visited Kuwait, Iraq, France, Japan, Norway, Senegal, Djibouti, and Georgia. After 20 years of Active-Duty service in the United States Marine Corps, he transitioned to the Fleet Marine Corps Reserve. Matthew recently completed a HillVets House Defense Fellowship supporting Armed Services and Veterans issues for Congresswoman Marilyn Strickland who is part of Washington State's 10th Congressional District. Matthew is currently in Washington, D.C., and supports the Ted Stevens Center for Arctic Studies as a Senior Event Program Planner. He has an Associate's, Bachelor's, and Master's in Business Administration and multiple certifications and certificates.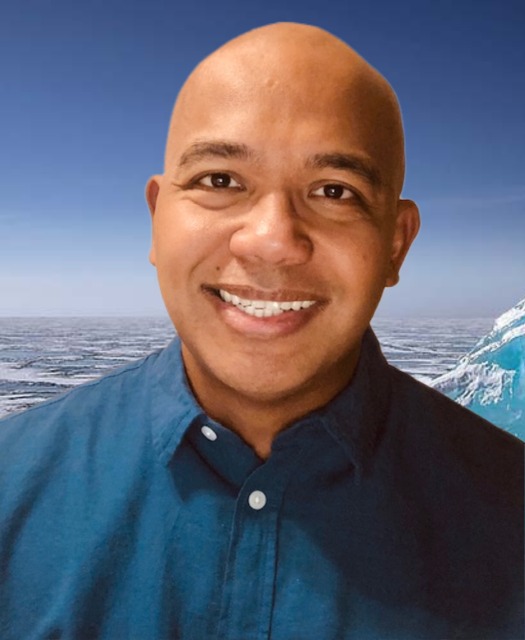 Xerex Santella
TSC/ACT-1 Program Support Services Specialist
Rex Santella is a Christian, husband, father, and retired US Air Force Airman with over 20 years of service. He was born and raised in Manila, Philippines until he moved to California in 2001. He completed a Bachelor of Science in Sports Management and an associate degree in Fitness, Recreation and Service Management. During his Air Force career, he was stationed in Scott Air Force Base, Illinois, served two tours at Osan Air Base Republic of Korea, Joint Base Elmendorf-Richardson in Anchorage, Alaska, and Joint Base McGuire-Dix-Lakehurst in New Jersey. Rex is passionate about coaching and developing highly efficient teams by facilitating team building workshops and professional development classes. As a certified True Colors Facilitator and John C. Maxwell 360 Degree Leader Instructor, he led countless workshops and classes through the years. Rex and his family are now based in Anchorage, Alaska where he devotes most of his time off duty broadening his faith, leading the church's music ministry, spending time with his wife and two daughters, playing basketball, running, outdoor exploration, composing music and drafting ideas for his future publications.